The University of Cape Coast Facultyof Law has held its10th Roll Call ceremony for newly admitted students for the 2022/23 academic year.
The Roll Call ceremony is an annual programme organised to induct fresh law students into the Faculty.
A total of 103 students took the oath of honour which was administered by His Lordship Justice Emmanuel Kofi Diaba, a High Court Judge in Cape Coast.
Speaking at the programme, the Director of Legal Education at the Ghana School of Law, Mr. Yaw Oppong, called on students of the Faculty of Law to clear up the common misconception that the Law Entrance Examinations are difficult to pass.
According to him, the examinations were based on the subjects  taught by their lecturers at the Faculty of Law.
"So it is an assessment of what you have been taught and what you have learned in this school UCC," he added.
Mr. Oppong, therefore, cautioned the students against giving credence to the erroneous perceptions by past students of the Ghana School of Law.
"So don't allow those who have finished the law school to cause you to have so much dreadful anxiety about examinations," he implored them.
 Mr. Oppong revealed that the Independent Examination Committee (IEC), an institution created under the authority of Parliament in 2018, had the exclusive mandate of conducting and managing both entrance examinations for admission into the Ghana School of Law and all internal exams taken by law students.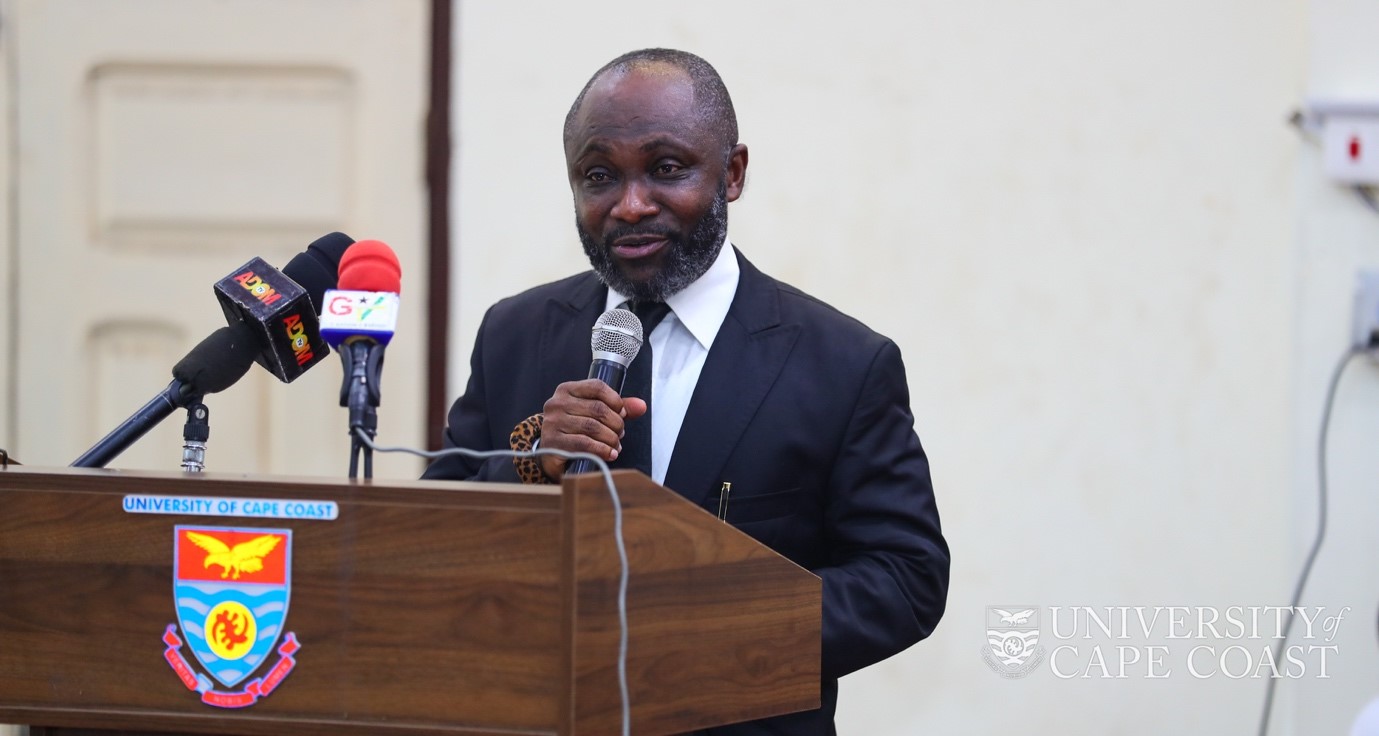 Mr. Yaw Oppong speaking at the ceremony
He encouraged the students to take their studies seriously and determined that they would pass the entrance examinations with distinction.
"Even if 10 people will be taken in a year, you must be the number one," he stressed.
Mr. Oppong advised the law students to aspire to become professionals with integrity and should not let money motivate them to study law.
"Law is the potent tool to amass wealth. If you apply yourself diligently, money will be something that will reasonably follow you according to your need," he added.
The Director urged them to show appreciation to their lecturers and desist from making mockery of their teachers during lectures.
The Dean of the Faculty of Law, Mrs. Julia Selman Ayetey, in her welcome address, expressed gratitude to the new students for choosing the Faculty.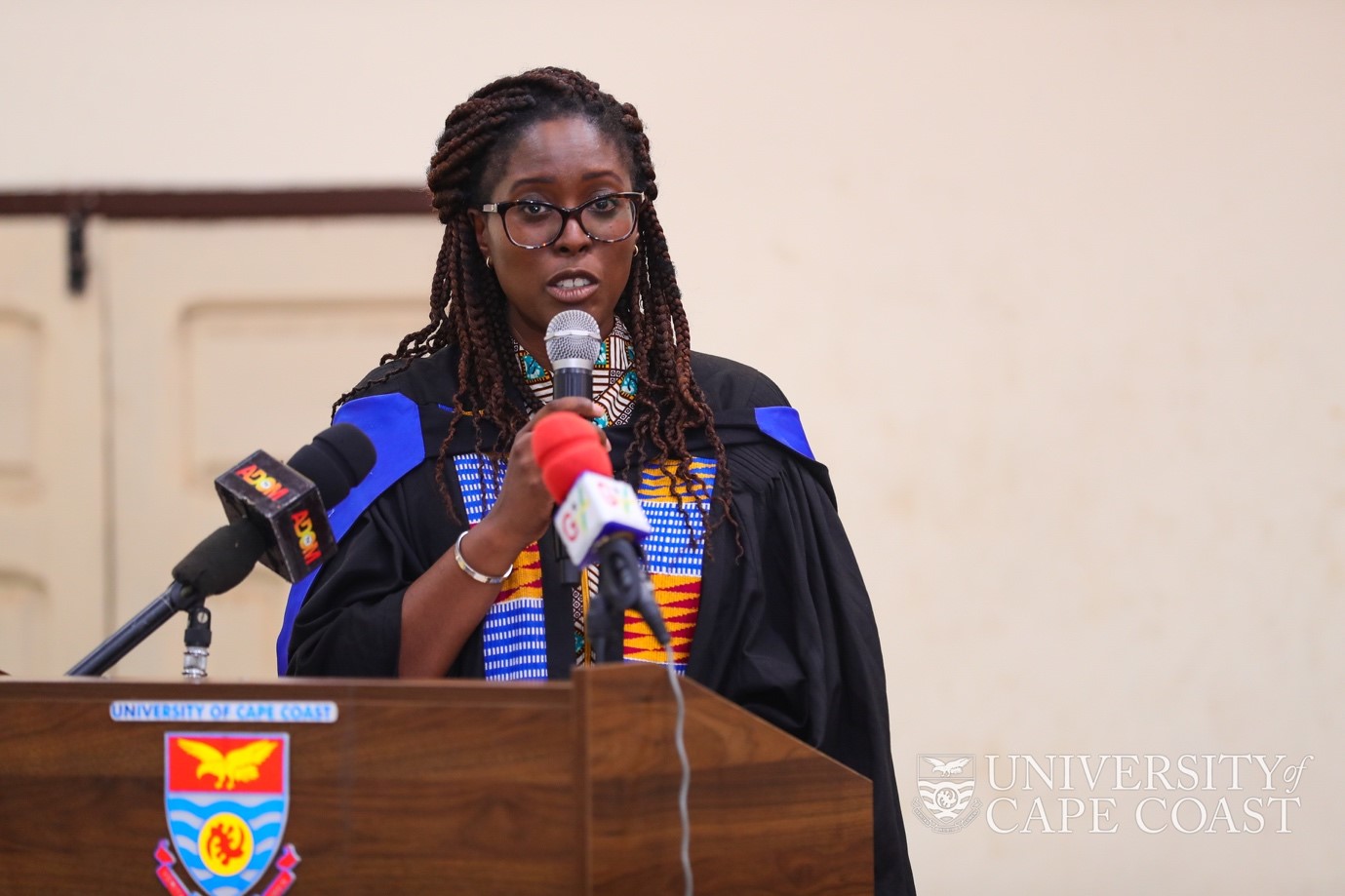 Dean, Faculty of Law, Mrs. Julia Selman Ayetey speaking at the ceremony
Against that backdrop, she indicated that the core values of the Faculty – integrity, diligence and service – would be ingrained in them to enhance their legal study.
The Pro Vice-Chancellor, Prof. Rosemond Boohene, in a remark, advised the students to plan their study well so as to graduate with good grades.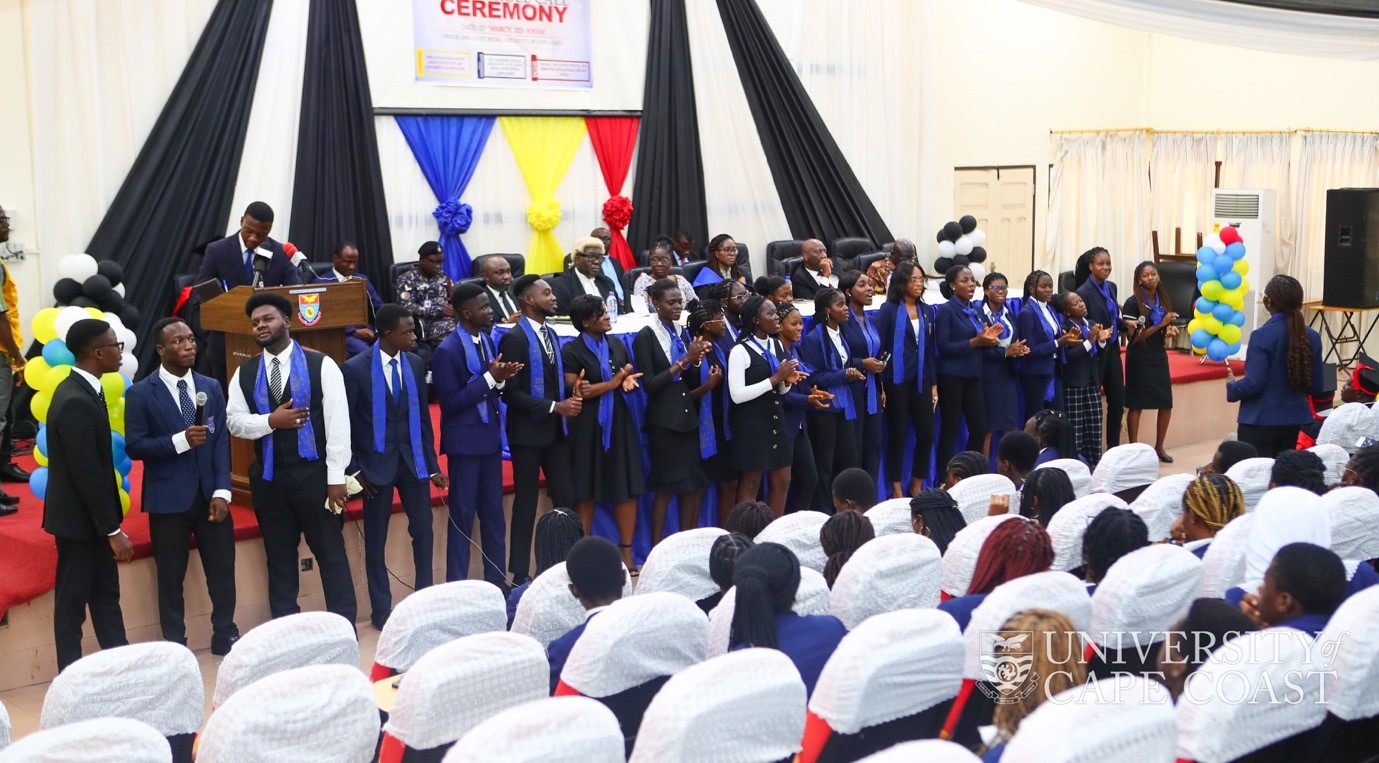 Musical Performance by Euphonics choir
She encouraged the students to be innovative and venture into entrepreneurship to create more employment opportunities after school.
 At the ceremony, deserving students were recognised for their hard work.