UCC Students' Parliament House has resumed sitting for the First Meeting of the 20th Parliament for the 2022/2023 Academic Year.
The Students' Representative Council Chief Justice, Justice Edmund Kofi Gunu, swore into office the new Speaker of Parliament, Rt. Hon. Edmund Owusu.
The Speaker, Rt. Hon. Edmund Owusu, proceeded to swear in new Members of Parliament to begin their legislative duties in the house.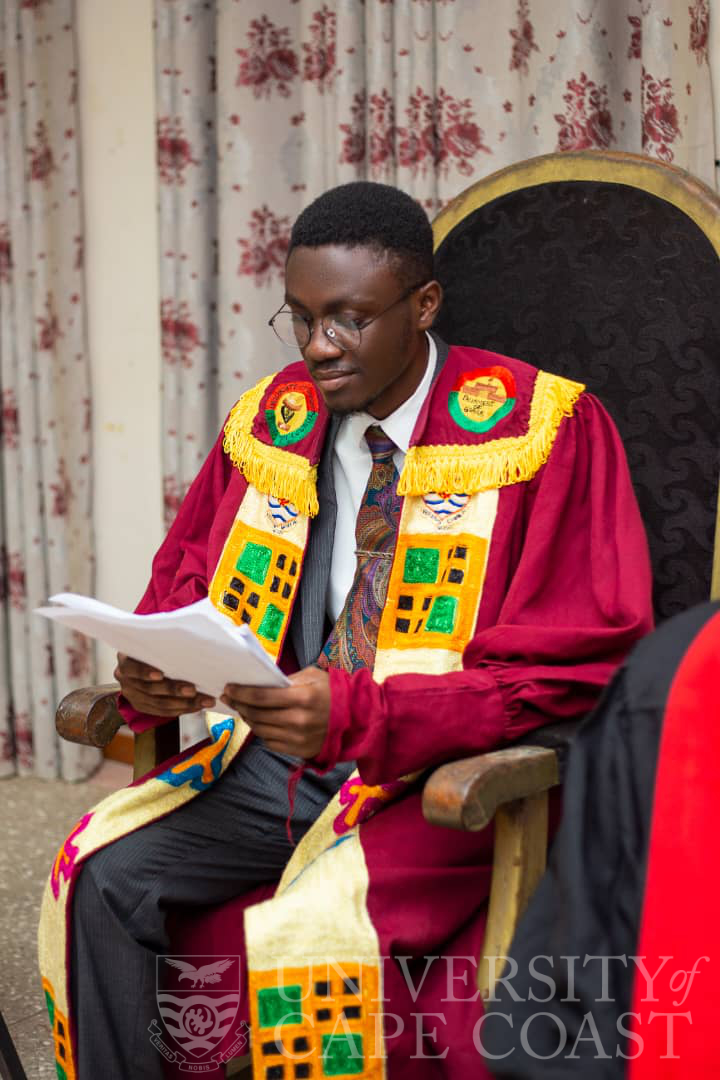 Speaking at the event, the Speaker tasked members to renew their sense of professionalism in the discharge of their responsibility and called for support and cooperation.
Rt. Hon Owusu called on members to commit themselves to the business of the House considering the large volume of work to be done within the semester.
He recommended problem-solving approaches, instead of confrontation in handing disagreements and entrenched positions of the two sides of the House.
He called on members to be conscious, punctual and actively participate in all activities on the floor of the House and other meetings.
A former Speaker of Parliament, Rt. Hon Awotunde Awosika, advised members that the session would be very challenging and difficult however, members must accept the herculean tasks as opportunities to serve the University.
The House rose on Friday, November 11,2022, for the Christmas break after the last Meeting of the 19th Parliament.
Established in 2002, the Students' Parliament is made up of a Speaker, Deputy Speakers, student's representing majority and minority caucuses, as well as clerk.
The Parliament House discusses matters of students' interest and welfare.